Corporate Philosophy
TeleBio's vision for the future
MISSION
TeleBio aims to produce groundbreaking innovations that extend human longevity and improve QOL through R&D in the field of stem cell technology and regenerative medicine.
VISION
TeleBio will continue to pursue scientific advances and develop new biotechnology based on scientific evidence in the filed of stem cell technology and regenerative medicine.
VALUE
TeleBio aims to become a leading global company in the field of stem cell technology and regenerative medicine, and create new values for human health care.
Business overview
Our company has successfully commercialized stem cell culture conditioned medium
as cosmetic ingredients, and research reagents.
We are also concurrently involved in the development of pharmaceutical products.

01
R&D capabilities
Prof. Yoshimura, a world-renowned authority in the areas of adipose stem cells and beauty/anti-aging research, serves as TeleBio's technical advisor and supports our R&D programs.
TeleBio Inc. is the only company with which Prof. Kotaro Yoshimura is collaborating on the development of stem cell products.
02
Brand power
TeleBio has assembled a team of top talents from medical societies and the industry. Our company also possesses an extensive network, in addition to our superior expertise and technical capabilities. TeleBio has been recognized by Jichi Medical University as an accredited venture of the university, while the intellectual property rights associated with the stem cell product are protected under an exclusive license.

03
Product capabilities
TeleBio focuses on the commercialization of affordable, safe, and highly effective applications of stem cell culture conditioned medium in the field of regenerative medicine, beauty, and anti-aging products.

04
Future potential
Stem cell culture conditioned medium is expected to evolve from its current applications as a cosmetic ingredient and a research reagent into a pharmaceutical for the treatment of various aging-associated diseases and organ dysfunctions such as inflammatory diseases, motor system disorders, infertility, presbyopia, hair loss, hearing loss, etc., in the medium to long term, and it is thus a product with massive market potentials.
Products
Our company offers a product lineup that harnesses cutting-edge biotechnology.
Detoxified Human Adipose Stem Cell Conditioned Medium
Developer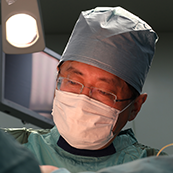 Kotaro Yoshimura
Kotaro YoshimuraProfessor and Chair at the Department of Plastic Surgery, Jichi Medical University
Prof. Yoshimura is a world-renowned expert in adipose stem cell research for the purposes of tissue regeneration and addressing aging-associated changes to the body.
He was honored by the American Society of Plastic Surgeons (ASPS) in 2016 as the Best International Researcher in recognition of his contributions over the course of his career.
CV
[1985]

Graduated from the School of Medicine, University of Tokyo
[1990]

Served as an intern at the Department of Plastic and Reconstructive Surgery, University of Tokyo Hospital
[1994]

PhD (University of Tokyo)
[1994-95]

Studied at the University of Michigan, USA
[1998]

Appointed as Assistant Professor at the Department of Plastic and Reconstructive Surgery, University of Tokyo
[2015]

Appointed as Professor and Chair at the Department of Plastic Surgery, Jichi Medical University
Company Profile
Company Name
TeleBio Inc.
President & Representative Director
Shin Saitou (Mr)
Headquarter
8F Raundokurosushibuya, 2-11-6, Shibuya, Shibuya-ku, Tokyo 1500002, Japan
Research center
Open Innovation Center, Jichi Medical University, 3311-1
Yakushiji, Shimotsuke-shi, Tochigi 3290498, Japan
Phone
+81-3-5219-1313
Scope of Business
R&D and production of stem cells, culture medium, and various devices and pharmaceutical products related to tissue regeneration